Consulting
The lines between custom software and consulting can sometimes blur. Having a development team with real world experience in manufacturing, engineering, and production support will not only help develop great systems, but also help improve overall profitability.
Because of our experience in different environments, we can help bring a new perspective to any situation.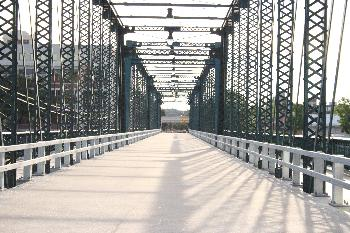 Manufacturing
With a proven background in manufacturing and years of experience developing systems to support manufacturers, we can draw from a broad range of facilities when generating ideas to solve a variety of production issues. We have partnered with many organizations to improve communications and create fail-safe processes.
Software provided by ClearSys is used by many varieties of manufacturing companies, including folding carton plants, food processing facilities, material handling operations, and more.
Materials and Distribution Center
The ClearSys team of consultants has a combined total of over 50 years of experience in designing and managing materials systems. Our team uses a combination of highly skilled consultants, supported with proprietary engineering software (DcIP). No other team could provide such a strong collaboration of expertise and automated modeling tools.
If struggling with space, or facing the need to rent extra facilities, one would benefit from a visit from our team.
Service Companies
The team at ClearSys provide service companies with support systems and full custom business systems designed and developed by our team. The team is highly sensitive to the demanding schedules and communication requirements of a growing service company, and has the experience in developing new systems that take advantage of every new technology at our disposal. Integrating business systems with cell phones, tablets, and web portals is now more affordable than ever.
Non-Profit
The ClearSys team consists of civic minded individuals that volunteer on a regular basis. We have experience serving as Board Members, founders, and staff for Non-Profits. As consultants, we serve as database mangers, or strategic planners for non-profits and understand the challenges faced by these organizations.